Mon, 05/29/2023 - 17:17
--
tim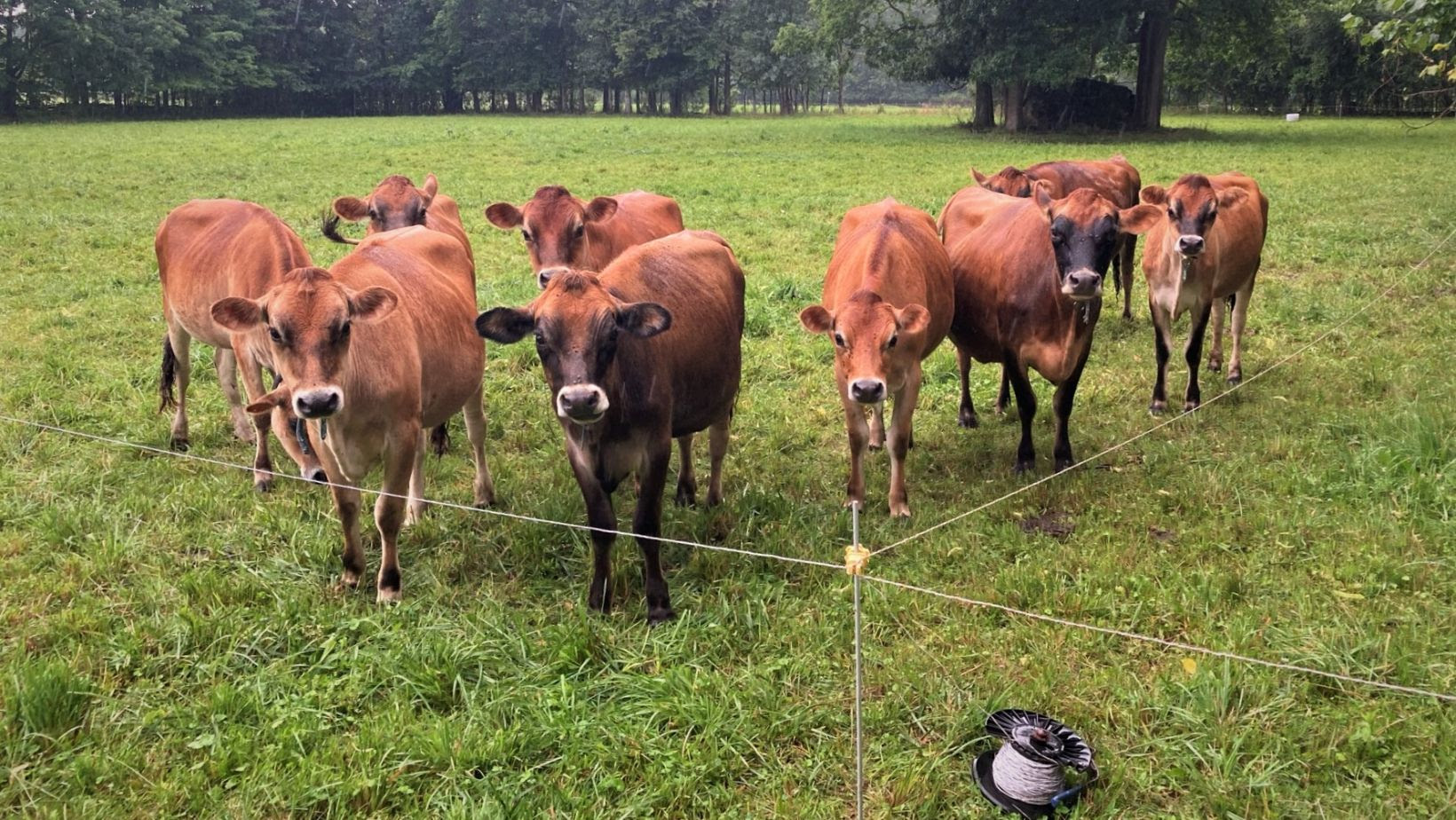 Vermont Agency of Agriculture Food & Markets If you are a Vermont farm that rotationally grazes ruminant livestock, the VAAFM Farm Agronomic Practices (FAP) program may be right for you. 

The FAP program provides funding to help Vermont farms implement soil-based agronomic practices that improve soil quality, increase crop production, and reduce erosion and agricultural waste discharges. The program pays farmers $30 per acre for rotational grazing. 

To be eligible for a grant, the program requires that farmers rotate their livestock at least twice a week, exclude them from surface water, and leave a minimum of three inches of residual vegetation after grazing. 

Previously, the funding cap through FAP was $8,000, but beginning July 1st the cap will increase to $10,000.  

The deadline to apply for a grazing grant is June 15. If you're interested in other FAP covered practices, the application deadline for cover crop and fall manure injection will be August 1st, and April 15th for next spring's conservation practices.
Apply for a Grazing Grant Here!
Apply for a Dairy Marketing & Branding Services Grant

Calling all Northeast dairy processors: need a new e-commerce website? A brand refresh? New labels to expand wholesale sales?

If so, please apply for the Dairy Marketing & Branding Services Grant, offered through the Northeast Dairy Business Innovation Center.

Processors can apply for $10,000 - $50,000 to work with professional marketing and branding service providers that will help improve marketing strategy and implementation.

Application deadline: June 8th
Local Food Purchase Assistance Program Interest Form
VAAFM is connecting farmers and producers with organizations participating in the Vermont Local Food Purchase Assistance (LFPA) Program. If you would like to connect with organizations with funding for local food purchasing, please complete this form by June 5th.

Participating organizations will contact you directly; please note that submitting this form does not guarantee that an organization will make a purchase from your farm or business.

Please contact Kiera Ebeling at [email protected] or (802) 461-6152 with any questions.

Complete the form
Fill Out a Crop Loss from Frost Damage Survey
The Agency of Agriculture is collecting data on the extent of crop loss/damage from the recent May frost. The Agency has received many reports already of partial or complete loss from producers.

This data may assist in an effort to obtain federal disaster payments for farmers. 

Please fill out this short form describing your loss/damage.

You should also contact your local Farm Service Agency office to make an official report of crop losses. 

Fill out the survey
Unleashing Opportunities With
Food Export Northeast
If you've considered exporting your products internationally, you know that it can be intimidating, to say the least!

But don't worry, with the support provided through Food Export Northeast, your business can unlock new opportunities, enhance your growth and profitability, and provide people around the world the opportunity to experience your incredible Vermont-made products!

Check out this week's blog to learn more about how to access the many invaluable resources provided by Food Export Northeast.

Read the full blog!
View the VAAFM Grants Calendar
Copyright © 2023, All rights reserved.
Vermont Agency of Agriculture, Food & Markets
116 State St. Montpelier, VT 05620
https://agriculture.vermont.gov