Mon, 03/27/2023 - 00:46
--
tim
Vermont Agency of Agriculture, Food & Markets Farm to school and early childhood is a broad term. It defines a variety of efforts aimed at educating and engaging children and young adults on the connections that exist between agriculture, nutrition, community and health.
The Vision Grant is designed to support innovative projects that engage youth in exploring those connections and addressing contemporary problems such as climate change, food insecurity, food sovereignty, health disparities, and racial injustice.
A total of $150,000 is available through this competitive funding opportunity. The minimum award is $5,000 and the maximum award is $50,000. Schools, school districts, early childhood educators, afterschool programs, and non-profits working in partnership within the Vermont Farm to School and Early Childhood Network are eligible to apply.
Strong proposals will be scalable and/or replicable, will prioritize youth leadership, and will demonstrate a significant impact on Vermont youth.
Please apply for the Vision Grant by Monday, April 24th at noon. Join us for an informational webinar on March 30th at 10am to learn more about this opportunity.
Agritourism Resource Share at Silloway Maple
Visit Silloway Maple in Randolph for a farm tour, resource share, and Q+A led by Lisa Chase of UVM Extension and several expert guests.
This event is part of the Vermont Farm Bureau Winter Workshop Series. There is no cost, and you do not need to be a VT Farm Bureau member to attend.
Light snacks are provided and pre-registration is recommended. Famous Silloway Maple Creemees will be available for purchase!
Resource Share: April 6th from 1-3pm
Apply for a Best Management Program Grant by April 1st
The VAAFM Best Management Program provides technical and financial assistance to farmers in the implementation of conservation practices to improve water quality.
Eligible practices include: manure storage, composting stack pads, barnyard runoff collection, exclusion fencing, watering facilities, and more.
Applications can be submitted at any time, but applications received by April 1st will be given priority consideration for assistance in 2023.
Apply by April 1st to receive priority
Survey on Agroforestry
in Vermont
Does your farm intentionally integrate trees with other agricultural practices?
Do you maintain trees along waterways as riparian buffers, in between beds of annual crops, as windbreaks, amongst your grazing animals, or grow other crops beneath your maple grove?
Take this two minute survey to help draw attention to the agroforestry work happening in Vermont and connect agroforestry farmers to one another. Please share widely with your networks.
Take the survey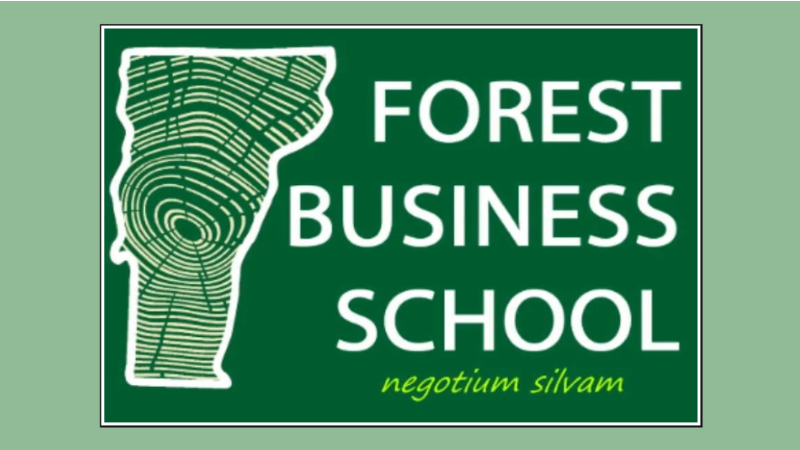 Vermont Forest Business School Highlight
The Vermont Forest Business School (FBS) serves mid-career working landscape professionals with instruction and peer support to advance their businesses, agencies and work life.
The six-month FBS includes periodic live meetings and weekly remote conferences to discuss theory, strategy and tactics for continuously improving work results. FBS uses proven business and professional development concepts and relates them to work in the forest products industry. The school is free for accepted applicants.