Tue, 03/21/2023 - 09:27
--
tim
Topic for speaker Greenberg is 'A Decade of Conflict and Convergence: LGBTQ lives in Orthodox Jewish Contexts'
Vermont Business Magazine Rabbi Steven Greenberg will present the annual Rabbi Max B Wall lecture Series at Saint Michael's College on March 22, 2023, at 4:30 pm in the Dion Student Center Roy Room. His topic is "A Decade of Conflict and Convergence: LGBTQ lives in Orthodox Jewish Contexts."
The speaker is an Orthodox rabbi, ordained at Rabbi Isaac Elchanan Theological Seminary. Early in his career, he served as a senior educator for the National Jewish Center for Learning and Leadership (CLAL), a think tank and training institute where he worked as an educator, curriculum writer, lecturer and consultant on wide variety of cutting-edge projects on the ethics, environment, social justice and communal leadership.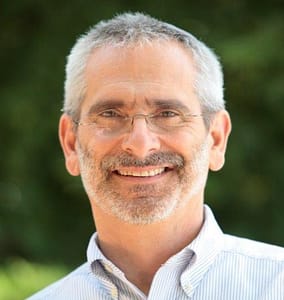 Rabbi Steven Greenberg
He is the first openly gay Orthodox rabbi and a founder of the Jerusalem Open House, the Holy City's LGBT community center. In 2001, Greenberg appeared in the documentary, Trembling Before G-d, and joined with the filmmaker to create a worldwide outreach project conducting more than 500 post-screening community dialogues all over the world.
In 2004 he finished a decade long project, a book entitled, Wrestling with God and Men: Homosexuality in the Jewish Tradition, which explores biblical, rabbinic, medieval and contemporary Jewish responses to same-sex relationships. (University of Wisconsin Press) for which he won the Koret Jewish Book Award for Philosophy and Thought.
Rabbi Greenberg is presently the Founding Director of Eshel, a support, education and advocacy organization for LGBT+ Orthodox Jews and their families. He lives with his partner, Steven Goldstein, and their daughter, Amalia, in Boston.
Greenberg's March 22 lecture at Saint Michael's is free and open to public. This annual lecture honors the memory of Rabbi Max Wall (1915-2009), long-time rabbi of Burlington's Ohavi Zedek synagogue and part-time professor at Saint Michael's College. Besides being the spiritual leader at Ohavi Zedek for decades, Rabbi Wall took groundbreaking initiative in the early 1960s to forge a lasting relationship with Saint Michael's College, including teaching courses, initiating a Judaica collection in the library and establishing this lecture series.