Vermont Business Magazine The Vermont Department of Health reported March 15, 2023, that COVID-19 case counts and hospitalizations were down from last week. COVID-19 activity remains in the "Low" range, according to the VDH. Hospitalizations decreased by 9 cases to 34 last week (they were as low as 30 last fall). Total cases fell to 311 (from 346). There were 3 COVID-related deaths in the last week for a pandemic total of 932 as of March 11 (this is the most recent update).
Of the total deaths to date, 739 have been of Vermonters 70 or older. There have been 3 deaths of Vermonters under 30 since the beginning of the pandemic. There were 28 deaths in February (data could be updated); there were 24 in January, as data was adjusted based on more information. Only 2 deaths have been reported so far in March. Deaths are not spiking this winter as they have the previous two. (see data below)
Following an analysis of COVID-19 data, the VDH reported in early January a cumulative 86 additional COVID-associated deaths that occurred over the course of the pandemic but had not been previously reported. Most of those deaths occurred in 2022.
Vermont has the second lowest fatality rate in the US (146 per 100K; Hawaii 129/100K).
The Delta variant took off in August 2021, which resulted in the heaviest number of deaths before vaccines and their boosters helped alleviate serious COVID cases. Multiple Omicron variants are now circulating and appear more virulent than previous variants, but perhaps not more dangerous, according to the CDC.
As of this report, there were a total of 4 outbreaks last week (down 4), with none in the school/childcare segment and 4 in long-term care facilities (down 1). Outbreaks have fallen significantly since early fall.
Walk-in vaccination clinics run by the state closed on January 31. Learn more
Vermonters are reminded that all state COVID testing sites were closed as of June 25. PCR and take-home tests are available through doctors' offices, pharmacies and via mail from the federal government. Take home tests are also available at the state walk-in booster clinics. See more information BELOW or here: https://www.healthvermont.gov/covid-19/testing
Report Timeframe: March 5 to March 11, 2023
Statewide community levels: Low. For this seven-day reporting period, the rate of new COVID-19 cases per 100,000 Vermonters is below 200. New COVID-19 admissions are below 10 per 100,000 Vermonters per day, and the percent of staffed hospital beds occupied by COVID-19 is below 10%.
• New COVID-19 cases, last 7 days: 49.84 per 100k (decrease from last week, 55.45)
o Weekly case count: 311 (346 last week)
• New hospital admissions of patients with COVID-19, last 7 days: 5.45 per 100K (decrease from last week, 6.89)
o 34 total new admissions with COVID-19 (decrease from last week, 43)
• Percent of staffed inpatient beds occupied by patients with COVID-19 (7-day average): 2.86% (similar to last week, 2.73%)
Vermont Department of Health recommendations: Preventing COVID-19 (healthvermont.gov)
CDC recommendations: COVID-19 by County | CDC
NEW (January 11, 2023): This COVID-19 Surveillance Report includes updated data on cumulative COVID-19 deaths. For more information see our January 6 news release.
The volume of people going to emergency departments due to COVID-like symptoms is similar to the same time of year in 2022.
Outbreaks and situations of concern in long-term care, corrections, and health facilities remains significantly lower than in May 2022.
There is nothing of immediate concern in Vermont's wastewater data, which tends to show weekly variation but overall remains significantly lower than the Spring of 2022.
Vermont has the second lowest fatality rate in the US (146 per 100K), behind Hawaii (129/100K). Arizona (454/100K) and Oklahoma (452/100K) have the highest rates (CDC data). There has been a total of 1,113,229 COVID-related deaths to date in the US (CDC) and 6,873,477 globally (WHO).
---
---
The Delta variant caused a surge in COVID-related fatalities last fall and into the winter.
The highest concentration of deaths was from September 2021 through February 2022. Overall, December 2020 and January 2022 were the worst months with 72 fatalities each.
Health Commissioner Mark Levine, MD, has said the Omicron variants are highly transmissible and have caused an uptick in cases and hospitalizations across the nation; the Northeast has seen the smallest increase.
The CDC gave approval to the new Omicron vaccines on August 31. The highly infectious, though less dangerous, BA.4 and BA.5 variants have become dominant this year, though new subvariants of those variants are beginning to appear.
Dr Levine and the FDA believe that vaccines for the COVID virus would likely be an annual event, similar to how there is an annual flu shot that is configured for the particular active strains. He is also expecting an active flu season.
The US confirmed its first case of COVID-19 on January 20, 2020.
The updated booster is for people 12 and older who have completed their primary COVID-19 vaccine series and received their last booster or additional dose at least two months ago. Look for Pfizer Bivalent Booster 12+ and Moderna Bivalent Booster 18+. Bivalent boosters are available at some pharmacies across the state. Contact pharmacies directly for details on available products and scheduling.
On October 12, the FDA authorized updated COVID-19 booster shots for children as young as 5.
COVID-19 Vaccine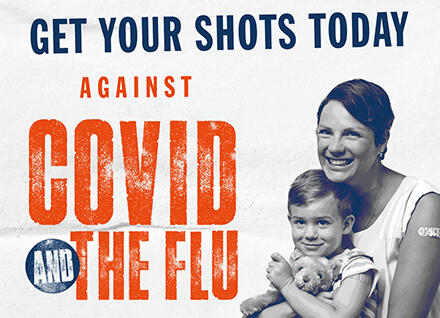 Find COVID-19 Vaccine Information for Health Care Professionals

Find translated videos and factsheets in: American Sign Language | العربية (Arabic) | မြန်မာစာ (Burmese) | Chinese Traditional | Chinese Simplified | دری (Dari) | Français (French) | Kirundi | Maay Maay | Mandarin Chinese | नेपाली (Nepali) |پښتو (Pashto) | Soomaali (Somali) | Español (Spanish) | Swahili | Tiếng Việt (Vietnamese)

Vermonters ages 6 months and older are eligible for COVID-19 vaccines. Getting vaccinated against COVID-19 is the safer way to build protection from serious illness–even for those who have already had COVID-19. Learn more about COVID-19 vaccines (CDC)

COVID-19 vaccines are free and widely available. Anyone can get vaccinated in Vermont, including those who live in another state, are non-U.S. citizens, or who have no insurance. See Vermont's current vaccine rates

You can get free COVID-19 vaccines at:
Your health care provider's office
A pharmacy
TESTING
How to get tested in Vermont
At-home antigen tests (also called rapid tests or self-tests) meet many testing needs and are widely available at pharmacies around the state and at online retailers.
Buy online or in pharmacies and retail stores: Some health insurance plans can cover the cost of at-home tests. You may be able to show your insurance card at the pharmacy and get test kits at no cost to you. Some health plans may require you to pay for the tests and then be reimbursed. Learn more about insurance coverage
Order free tests through COVID.gov: Every home in the U.S. can order a third round of FREE at-home tests mailed directly to them. Order free tests at COVID.gov
Contact your health care provider: Medical practices may offer other COVID-19 testing options.
HELP Getting Tests
If you cannot get at-home antigen tests from the options above, you can call the Health Department at 802-863-7200, or check with your local health office.
Non-profit community organizations may qualify for free at-home tests by mail if they work with Vermonters who may have difficulty getting tests due to overall systemic inequities. This includes Vermonters who are Black, Indigenous or people of color (BIPOC), speak languages other than English, are experiencing homelessness, have a disability or other groups. Please email [email protected].
Food shelves, libraries, and municipal offices who are interested in distributing COVID-19 at-home tests in their community can also email [email protected].
If you are homebound, you can get a PCR test in your home. Homebound means you are not able to leave your home for scheduled medical care or non-medical appointments. Call 802-863-7200 (toll-free 800-464-4343), Monday through Friday, 8:00 a.m. to 4:30 p.m.
Translated videos on where to get tests from the Vermont Language Justice Project: ASL | العربية (Arabic) | မြန်မာစာ (Burmese) | دری (Dari) | English | Français (French) | Kirundi | Maay Maay | Mandarin | नेपाली (Nepali) | پښتو (Pashto) | Soomaai (Somali) | Español (Spanish) | Kiswahili (Swahili) | Tiếng Việt (Vietnamese)
TEST KIT EXPIRATION DATES
Many test expiration dates have been extended. Check information below for new dates by brand:
FDA information on tests.
Check Intrivo on/go tests.
Check iHealth tests.
Check FlowFlex tests.
When to get Tested
If you have symptoms of COVID-19 ─ even if the symptoms are mild, and even if you previously had COVID-19. Test as soon as possible.
If you are a close contact of someone who tested positive for COVID-19 and you are not vaccinated or not up to date on your vaccines. Learn more about when close contacts should get tested.
If you test positive and you are age 65 or older or have a medical condition that may put you at risk, reach out to your health care provider to ask about treatment — as soon as you get a positive test result. Learn more about treatment.
Find tips and learn more from the CDC about self-testing
Learn about Test Types
At-home antigen test
Is approved for ages 2 and older.
Best when two tests are taken at least 24 hours apart.
Should be used if you tested positive for COVID-19 in the past 90 days. Other test types, such as PCR, could continue to give a positive result because of your previous infection.
PCR test
Is approved for all ages, including under 2 years.
Test instructions and translations
Report Your Results
If there is no option to automatically report your self-test result, please report results (positive or negative) to the Health Department using our online form. Your response is confidential, and reporting your test result helps the Health Department understand how many Vermonters are being tested for COVID-19 and how the virus is spreading in our communities.
Report your COVID-19 test results