Mon, 07/25/2022 - 01:53
--
tim
Vermont Agency of Agriculture Food & Markets The Intervale Center has been delivering business planning and coaching services to farmers statewide for over 15 years. They provide free, in-depth, personalized support to farmers and value-added food business owners. This service helps them develop the business management skills necessary to meet their personal and financial goals.
Working with farmers in any stage of business development, the Intervale Center strives to understand the farmer's financials, help develop their business management systems, and achieve long-term goals.
In partnership with Food Connects, the Intervale Center has a new staff member dedicated to the Southern half of the state. Gina Simmons is a new Farm Business Specialist based out of Chester, Vermont.
Gina has 15 years of agricultural experience, and was the co-founder of Common Wealth Poultry Company, which is now a USDA-inspected processing facility. Gina also has an accounting degree from the University of Maine. She's excited to get started using her experience to help farmers in the southern half of the state achieve their goals!
If you are in need of business planning or coaching services in Southern VT, or anywhere else in the state, you are encouraged to fill out their questionnaire to begin the process.
This new guide from Sustainable Research and Education (SARE) brings together information, tips and tools to deliver effective and engaging online (and hybrid) education for farm and ranch women on topics related to farm viability, resilience and conservation.
The resource and its online offerings help address barriers many women may encounter when trying to access in-person education, such as costs and time associated with travel or competing family and work responsibilities.
This guide is intended for practitioners such as nonprofit staff, Extension agents, farmer educators, and facilitators who have prior experience conducting face-to-face education with women farmers and ranchers, and who want to transition programs online.
This guide was developed by SARE, American Farmland Trust, and University of Vermont Extension.
Access this great resource here.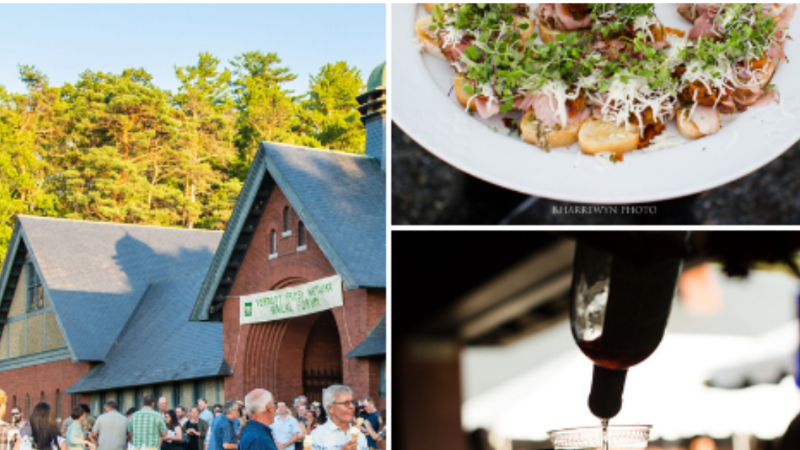 Join the Vermont Fresh Network's 24th Annual Forum Dinner for a special evening at Shelburne Farms. Farmers and chefs from all across Vermont will gather on the shores of Lake Champlain to prepare a sensational meal for you and fellow food enthusiasts.
There is also a silent auction where you can bid on incredible Vermont food and farm experience packages.
Tickets are required for entry and are $150 each. In recognition of industry-wide staffing challenges, $25 from each ticket sold goes directly to the restaurant teams making and delivering the farm-fresh food for this fundraising event.
The dinner is a great way to celebrate members of the Vermont Fresh Network, and all proceeds go to continuing programming that helps bring more Vermont grown and raised food to the table. Purchase your tickets here before the event sells out!
Dinner: July 31st at 5:00pm ET
This year, the International Viticulture and Enology Conference is being held in Burlington, Vermont. Vitinord brings together grape growers and winemakers from all the emerging wine regions in cold and cool climates including Scandinavia, the Baltics, Northern Europe, North America, and more.
If you are a grower, winemaker, researcher, technologist, trade writer, or educator in the world of cool-climate wine, you are encouraged to attend.
Tickets are $360 for the three-day conference from December 4-6th. Add-ons to your ticket for technical tours and wine tastings are available. Tickets sales close December 1st.
Conference: December 4-6, 2022
Vermont Tech is offering a training course on Greenhouse Integrated Pest Management (IPM). The training will give participants the hands on tools they need to develop their own IPM plan.
Through case studies and hands-on activities, this training will explore the cornerstones of a good IPM program including sanitation, cultural management, recordkeeping, scouting, identification, and sustainable control measures.
Emphasis will be placed on effective diagnosis and biological controls using live examples of pests, diseases, and beneficial insects.
The cost for the two-day course is $400.
Course: September 8-9th (All Day)