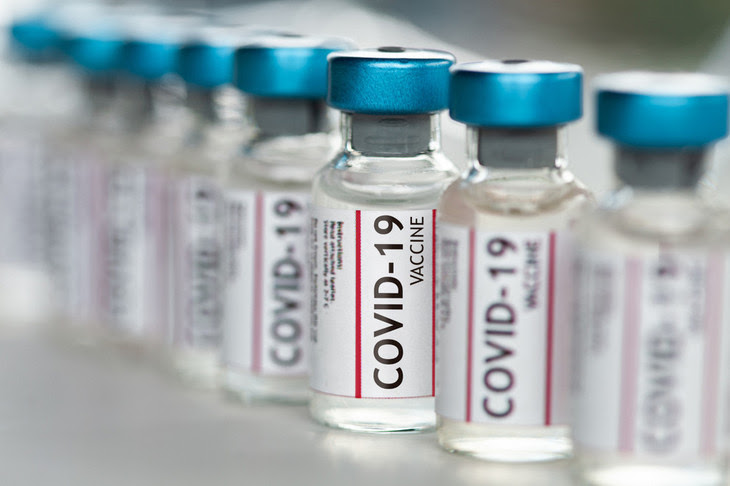 Vaccine Messaging
Vaccine campaigns based on moral messaging or myth-busting aren't more effective at improving parents' attitudes toward vaccines and their kids than standard public health messages, according to a recent study using Vermont data.
The study, published online this fall, focused on Vermont parents hesitant about vaccinating kids and those who had children who were overdue for recommended shots. The results showed that neither describing vaccination as a social norm or refuting misconceptions about vaccines improved parents' attitudes toward vaccines, their intent to vaccinate their kids or comply with recommended vaccine schedules.
Face Mask Use in Young Males
Throughout the pandemic, the state of Vermont has been one of the safest places. Still, not everyone opts to wear a mask. When groups of Northern Vermonters were assessed by age, sex, and face mask use, some groups demonstrated much higher levels of mask use than others. Males had a significantly lower level of mask use than females--67.6% vs. 83.8%. Females above the age of 60 had the highest mask use (96.3%), whereas males under the age of 14 had the lowest (43.8%). 
Best Place to Have a Baby
Vermont is among the top-five best states to have a child in, according to a report from WalletHub. The ranking, released in August, puts Vermont in fifth place — behind fellow New England states Massachusetts and New Hampshire. According to the data used for the ranking, Vermont has the lowest infant-mortality rate in the country and the most pediatricians and family doctors per capita. Vermont is also tied for first place among states with the most child care centers per capita; the report ranks Vermont as the best state for baby health care.
The State is Growing Slowly
Vermont's total population, which for several years appeared to be teetering between zero growth to potential decline, grew slightly in the last Census counts according to an analysis by the Center for Rural Studies' Census State Data Center. Between 2010 and 2020, Vermont's resident population grew from 625,741 in 2010 to 643,077 in 2020- a gain of over17,336 residents (2.8%). Vermont is tied with two other states- Mo and NM for the 12th lowest growth rate in the country.  Three states (WV, MI, IL) and Puerto Rico saw declines in their populations between 2010 and 2020. Read more from the Center here.
 
Town Officials Cite Lack of Volunteers 
A survey of 227 Vermont town officials identifies physical infrastructure, including roads/buildings/general infrastructure and wastewater as the top issues facing their towns in a new report from the Center for Research on Vermont. Human infrastructure --  concerns about slow growth rates, aging population and a lack of volunteers also topped the official's list. The report also looked at the gender and age of town officials finding most (77%) are above 50 and that town official roles break down by gender. Read more here. 
Ticks devastating to Moose
A three-year study of moose in Vermont showed that winter tick infestations were the primary cause of death among the animals — and almost the entirety of calf deaths. The study, published earlier this year, also found that almost a third of all mortalities had evidence of meningeal worm. Winter tick engorgement strongly affects survival, according to the researchers, and is likely compounded by the worm parasite. Survival characteristics have been well studied in neighboring states with moose, but little data had been available for Vermont's population before the study. Researchers tracked radio-collared moose and performed field autopsies on ones that had died.
Hemp Use Grows
A study using data from Vermont showed an increase in people aware of and using hemp products. First published last December and republished in April, the study used telephone survey data of Vermonters from 2019 and 2020. The results showed that in the first two years of hemp's federal approval, it became more popular. Demographic predictors for support of hemp products didn't change much, but the researchers found that political affiliation was a significant predictor of hemp use. The findings "contribute to the indication that consumer preference for hemp-based products may be influenced by attitudes and opinions," according to the researchers.
Burlington ranked Second-best College Town 
Burlington has been rated the second-best college town for young adults in the country. According to a Realtor.com ranking published Sept. 13, Burlington sits just behind Champagne, Illinois, in the list of cities best suited for young professionals. The report cites the Burlington metro area's 2.8% unemployment rate in July (compared to 5.4% nationally), the median home price of $414,950 and the student share of the city's population — about a third.
Medical Cannabis in Plastic Surgery
36 states have approved the medicinal use of cannabis since November 2020, Vermont being one of them. There are several therapeutic benefits of medicinal cannabis--it can reduce chronic pain and aid in wound healing and recent use in plastic surgery is explored in this study. Concerns about impacts on anesthesia and homeostasis are identified. 
Copyright © 2021 Center for Research on Vermont, All rights reserved.
The Vermont Research News is a bi-monthly curated collection of Vermont research -- focused on research in the Vermont "laboratory" -- research that provides original knowledge to the world and research that adds to an understanding of the state's social, economic, cultural and physical environment. Thanks to support from the Office of Engagement at UVM. 
Send your news items to Newsletter Editors Willow Zartarian, Lucy Hamilton, Jared Pap, Justin Trombly, Brady Jalili or Richard Watts.