The Vermont Agency of Agriculture, Food & Markets announces grants totaling $324,467 for eight projects to benefit Vermont fruit, vegetable, and value-added producers and increase consumer access to locally produced food. These grants are funded through the USDA Agricultural Marketing Service's Specialty Crop Block Grant Program.
"This year's Specialty Crop Block Grant funding will promote industry resiliency in the face of rapid market changes due to the COVID-19 pandemic, increase wholesale market opportunities for farmers, support the emerging Vermont tree nut industry, sponsor grower-led events and educational opportunities, and invest in research to improve fruit and vegetable production methods and control pests" said Agriculture Secretary Anson Tebbetts.
 
The Northeast Dairy Business Innovation Center seeks service providers to offer localized cohort-based technical assistance for farmers focusing on grass-based production, home-grown forage production, or alternative management strategies.
Technical assistance providers will recruit cohorts of at least five Northeast dairy farms, provide on-farm group and individual technical assistance, and assist participants in applying for NE-DBIC grants to implement improvements. Contracts will be issued for up to $150,000.
 
RFP Deadline: Nov. 19 @ 4:30 p.m.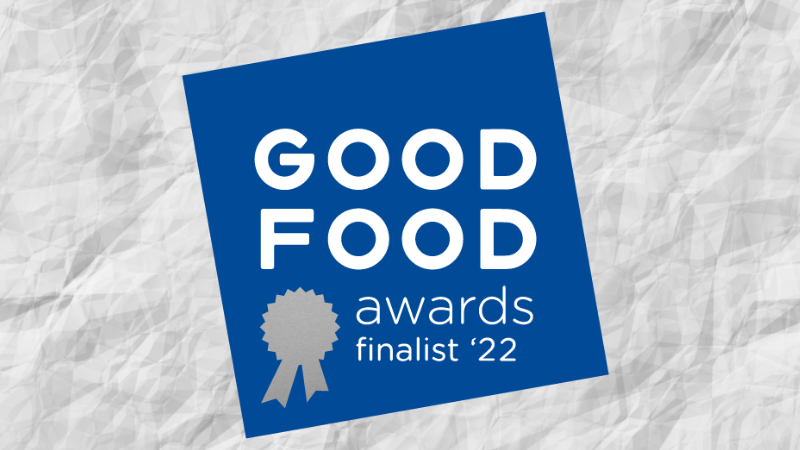 Twenty-six specialty food products from fifteen Vermont companies were recently named by the Good Food Foundation as finalists for a 2022 Good Food Awards.
"This wide range of Vermont companies making high quality products brings Vermont's great food to the world," said Secretary of Agriculture Anson Tebbetts. "These companies represent Vermont's wonderful food and beverage crafters who are focused on quality, creativity and commitment to their community."
From now through November 14th, you can savor, celebrate, and support these incredible makers through the Good Food Awards Finalists Pop Up Shop. 
Join Addison County Relocalization Network this Wednesday as they feature a virtual conversation with a panel of four women who work in different aspects of the Champlain Valley's Food System.
ACORN's Executive Director, Lindsey Berk, will moderate as Anna Freund, Samantha Langevin, Laura La Vacca, and Pauline Stevens cover a wide range of topics such as food access, education, farming, labor, and procurement during the lively panel conversation. You will also hear a recap of the year in local food, current challenges and opportunities, and hear what's envisioned for 2022 and beyond. Registration is required.
Webinar: Nov. 10 @ 5:30 p.m.
The call for presentations for the 2022 International Workshop on Agritourismis now open! Proposals are now being collected for the following presentation types: 20-minute oral presentations, 60-minute workshops, and poster presentations. Do you know something about agritourism you would love to share at this year's conference?
The 2022 International Workshop on Agritourism is planned for August 30th - September 1st at the Hilton Burlington Hotel and is co-sponsored by the University of Vermont Extension. Click here to find more information or to submit a proposal.
Proposal Deadline: Nov. 30