Vermonters collect 241 tons of trash
More than 14,000 Vermonters collected 241 tons of trash and 9,000 tires May 1 -- in the 51st Green Up Day. Students submitted 290 poster designs and the winning poster design -- see this site - went to a third grader. Student reporters with the Community News Service posted stories from across the state here.  (Photo: Heather Remy, John Remy, Town Clerk Heidi Racht, Henry R. Carse and Knox Cummin at the Huntington Town Garage green up day trash collection site, courtesy Anna Watts).
Managing human-bear conflicts 
A recent study looked at human-bear conflicts in Vermont finding that more than half are caused by humans with bird feeders (27%) and garbage outside of the house (26%) leading the way. There is little indication that hunting bears to reduce the population is a solution. In fact, destabilizing bear family units can lead to more unstable behavior, which can result in more human-bear conflicts.  Bears are not as dangerous as many believe, with the only Vermont casualty coming in 1943. Cases in which bears have attacked humans are usually a result of humans cutting off a bear's escape route.
Vaccination rates top in nation
Vermont pushed out Connecticut for the top spot earlier this week, with vaccination rates above 62% according to the VT Digger story here. See also the Vermont Dept of Health data here and the CDC state reports here. Yet recent news stories point to lowering vaccination rates, particularly among young people and concerns that the nation will not get to "herd" immunity. Alabama ranks the lowest with a 21.8% vaccination rate. 
Mask wearing among college students
In a study led by students at St. Michael's College, more than 2300 respondents at seven Vermont campuses weighed in on a number of issues related to vaccination hesitancy. Among the findings, more than half the student respondents thought their college should require students to be vaccinated before returning in the fall and only small percentages expressed vaccine skepticsm. The authors are members of the Covid Action Network (CAN) and worked closely with researchers and public health officials at the colleges and in the Vermont Department of Health to design the survey and generate responses. 
Soil carbon distribution 
Scientists examine land use in forests in this article by examining soil carbon distribution. Soil chemistry data provides evidence of wildlife species (including earthworms) and multiple tree species. The researchers found that the presence of earthworms correlate to the thickness of forest floors in addition to higher soil calcium pools. The storage capacity of the studied forest soils were found to have been impacted by land-use patterns -- data that suggests the value of conservation.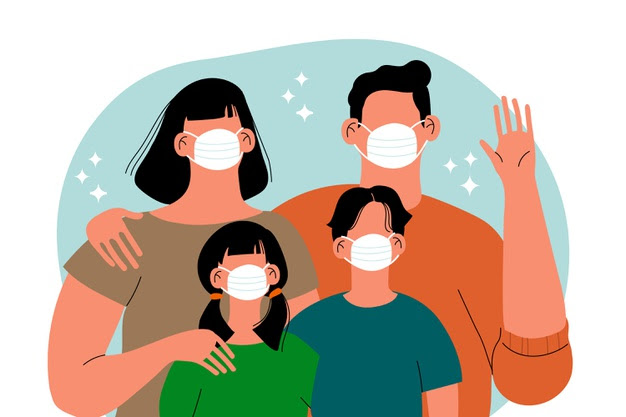 Mask wearing in the NEK
This study is based on observing mask wearing behaviour at the entrance to public buildings in northeaster Vermont. In this observational study, researchers recorded perceived gender, age, and face mask use. About 75% of those observed -- 758 out of 1004 -- were seen wearing a facial covering. Women were more likely to wear a mask and older people more likely than younger.  
Years of life lost due to COVID-19
Years of life lost estimates (YLLs) compare the ages of individuals who die as the result of something unexpected with statistical average life expectancies for their gender demographic.  This can effectively measure the lethality of an illness for young individuals.  A recent study calculated the average years of life lost due to COVID-19 for each state.  Vermont had the least YLL's at just 744 or 12 per 10,000 capita.  New York had the highest per capita at 298.1 per 10,000 (248,490 YLLs) and Texas had the highest total at 405,786 YLLs (141 per 10,000 capita).
Climate Change spending report
Climate change is correlated with increased health and safety risks, including air and water pollution.  A recent report  applies a "spending inventory" framework to examine public funding on climate change mitigation measures, finding the state has made some progress in renewable energy and lags in other areas. 
Green mountain digital archive
The Green Mountain Digital Archive (GMDA) brings more than 72,000 photographs, documents, maps, recordings and other resources together in one searchable database -- mostly related to Vermont -- in a Digital Public Library of America (DPLA) service hub for Vermont. Partners include Middlebury College, Norwich University, the Rockingham Free Public Library, St. Michael's College, the University of Vermont, the Vermont Department of Libraries, the Vermont Historical Society, the Vermont State Archives and Records Administration, Bixby Memorial Library (Vergennes), the Brooks Memorial Library (Brattleboro), the Stewart-Swift Research Center at the Henry Sheldon Museum and the Vermont Folklife Center.
Scripting Death
Scripting Death is a new book by Mara Buchbinder that examines Vermont's 2013 Patient Choice and Control at End of Life Act.. Using ethnographic research the author tells stories of the patients, caregivers, health care providers, activists, and legislators to illustrate how they navigate aid-in-dying as a new medical frontier following it's legalization by the Vermont State Legislature. 
Copyright © 2021 Center for Research on Vermont, All rights reserved.
The Vermont Research News is a bi-monthly curated collection of Vermont research -- focused on research in the Vermont "laboratory" -- research that provides original knowledge to the world and research that adds to an understanding of the state's social, economic, cultural and physical environment. Thanks to support from the Office of Engagement at UVM. 
Send your news items to Newsletter Editors Martha Hrdy, Nick Kelm, or Richard Watts. CRVT is responsible for the content. The newsletter is published on the 1st and 15th of each month.