Plan ahead with AAFM grants calendar
In a time when plans change from day to day and week to week, we all need something to look forward to. That's why we're thrilled to present our new Funding Opportunity Calendar, which displays the upcoming year of grants from the VT Agency of Agriculture, Food & Markets by the month we anticipate applications will open.  
We hope this new tool will help you plan ahead and give you plenty of time to dream up innovative projects before applications are released. Some funding opportunities are even open year-round! Check back regularly, because grants may be added or updated periodically.  
Did you miss the "Plan"?!
A couple weeks ago, the Vermont Sustainable Jobs Fund and the Agency of Agriculture, Food and Markets released the Vermont Agriculture and Food System Strategic Plan 2021-2030, which was reauthorized by the legislature in 2019. Over the past two years, experts across Vermont's agriculture and food industries developed 54 "briefs" which informed the goals, objectives, and recommendations for action in the Plan. Take a look at the full document or peruse individual briefs on industries and topics that interest you.
Farmworker COVID-19 Testing
One of the biggest threats to the safety of your farmworkers is the arrival of a new worker from another state. With Vermont's relatively low rate of infection, an in-state worker is not as high risk but those coming from areas of higher infection rates are. UVM has developed some guidelines for COVID-19 Testing for Farmworkers, based on recommendations by the Vermont Department of Health to help farmers avoid infection spreading through the workers on their farm.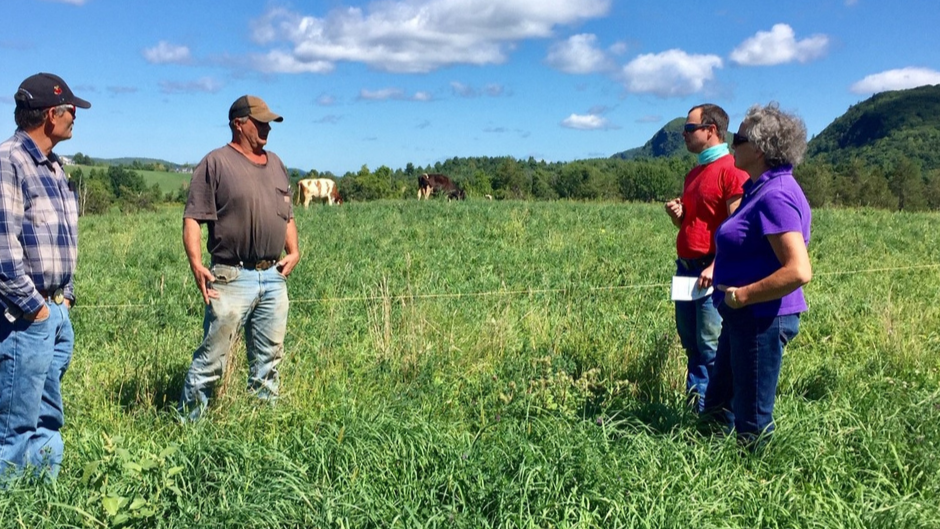 Transition to Grazing TA Contracts
The Northeast Dairy Business Innovation Center is currently accepting proposals from service providers across Vermont and the Northeast U.S. to offer localized cohort-based technical assistance for dairy farmers considering transitioning their farm to a grass-based production model. Multiple contractors will be awarded funds to complete this work. 4 - 8 contracts will be awarded for projects with budgets of $45,000 - $90,000.
Deadline: March 23, 2021
Farmers Market Conference
There's still time to register for the 2021 Vermont Farmers Market Association Conference! A wonderful suite of virtual workshops for market managers, organizers, vendors, and community members from across the state has been planned for each Wednesday in March. Topics will cover fundraising, data collection, and implementing digital marketing. Market managers entering their first season in charge of a market are eligible for free registration.
Event: Wednesdays in March, 12- 2 PM
Source: VT Agency of Agriculture, Food & Markets 2.27.2021