Vermont Business Magazine Southwestern Vermont Medical Center (SVMC) and Green Mountain Academy for Lifelong Learning (GMALL) are proud to announce a new partnership titled "Medicine Today."  During the series, clinicians from SVMC and Dartmouth-Hitchcock Putnam Physicians will present an intellectual perspective of medicine now and how they anticipate it will change in the future. Often they will be accompanied by physicians and researchers from Dartmouth-Hitchcock.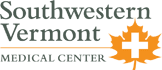 "Medical information is extraordinarily complex and interconnected with daily life. Understanding it on a deeper level has the potential to enhance our lives as patients, learners, and citizens," said Thomas A. Dee, FACHE, Southwestern Vermont Health Care (SVHC) president and CEO. "That's where SVHC's mission to provide exceptional care and GMALL's mission to enrich intellectual life intersect."
The inaugural talk, "Shared Decision-Making Research in the Medical Setting," will be presented by Dartmouth-Hitchcock Interventional Cardiologist and Researcher Dr. Megan Coylewright 5:30 – 7:30 p.m. Thursday, June 8 at the Taconic Hotel in Manchester. Light refreshments will be served.
A second talk, "Telemedicine: Where We Are and Where We're Going," is scheduled for 5:30 – 7 p.m. Monday, August 7 at Burr and Burton Academy's Hunter Seminar Room. Presenters include Dr. Kevin Curtis, the medical director of the Center for Telehealth at Dartmouth-Hitchcock, and Dr. Trey Dobson, a specialist in emergency medicine, chief medical officer at Southwestern Vermont Medical Center, and medical director of Dartmouth-Hitchcock Putnam Physicians.
"GMALL prides itself on making foremost experts accessible to learners of all ages," said Gloria Palmer, GMALL's executive director. "SVMC's cooperation in bringing medical experts of this caliber to our community is invaluable, and we think our audience will truly appreciate this scientific, behind-the-scenes perspective of health care."
Both "Medicine Today" presentations are free and open to the public. Visit the science section under programs at www.greenmtnacademy.org to register. Future topics include antibiotic resistance and advanced cancer treatment technologies.
About SVHC:
Southwestern Vermont Health Care (SVHC) is a comprehensive, preeminent health care system providing exceptional, convenient, and affordable care to the communities of Bennington and Windham Counties of Vermont, eastern Rensselaer and Washington Counties of New York, and northern Berkshire County in Massachusetts. SVHC's providers are members of the Dartmouth-Hitchcock Putnam Physicians, a multispecialty medical group operated in partnership with Dartmouth-Hitchcock. SVHC includes the Centers for Living and Rehabilitation, a 150-bed long- and short-term care skilled nursing facility; the SVHC Foundation; and Southwestern Vermont Medical Center (SVMC), which includes 19 primary and specialty care practices. Primary care offices are located in Bennington, Manchester, Pownal, and Wilmington. To learn more, visit svhealthcare.org.
About GMALL:
The Green Mountain Academy for Lifelong Learning is an independent non-profit organization whose mission it is to enrich the intellectual and cultural life of the community by providing accessible, diversified, and high quality educational programs to the public. The group facilitates interactive lectures, courses, and workshops on such topics as current events (politics, international studies, and economics), history, science, religion, the arts, recreation, and culinary classes. The offerings, primarily for adults, enrich intellectual and cultural involvement for personal benefit, professional expansion, and social enjoyment.
Source: BENNINGTON, VT—May 3, 2017—Southwestern Vermont Medical Center