Mon, 05/08/2023 - 01:07
--
tim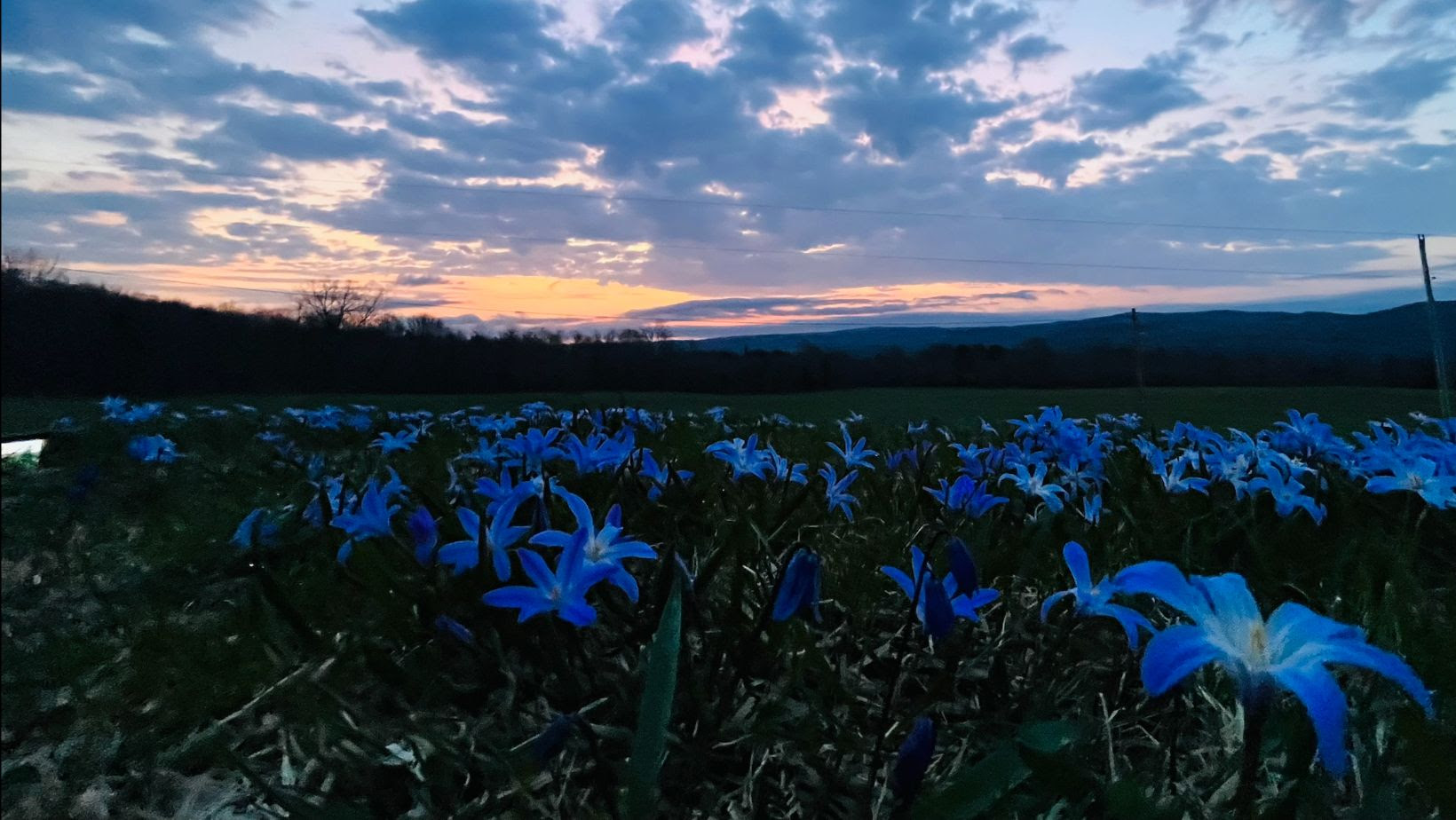 Vermont Agency of Agriculture, Food & Markets As spring comes to the Green Mountains, shades of green slowly paint the contours of our rolling hills, valleys, and farm fields. Farmers are planting crops; gardeners are sowing seeds in earnest. Food and beverages are making their way to market. Visitors are traveling to Vermont for food, drink, experiences, and beauty. Vermont once again unfolds into a new season, and the Green Mountains continue to provide the backdrop for farmers, producers and those making their living off the land.
Life meanders on - but clouds hang in the air as the Vermont Legislature, too, moves toward summer recess. If we do not invest in our food and farms, the system will suffer and along with it, the Vermont economy. Small communities in our rural regions are at risk. That is why the Governor, and the Agency of Agriculture, Food and Markets are proposing that the Legislature invest more in Vermont's aging agriculture infrastructure. It's our turn.
The Legislature is considering a $14 million dollar package will help Vermont produce more food for the region and make our farmers more viable. Investing in those who make their living growing produce means more local food can be sold at our grocery stores, farm stands, institutions, and farmers markets. It also means we can rely less on produce that is hauled thousands of miles before reaching our plate.
Investing in our hills and valleys means encouraging farmers to keep more animals on the land. More Vermonters would like to raise beef, lamb, and goats but aging meat processing facilities are challenged and stretched to capacity. That's why investing in meat processing is good for Vermont's future. We benefit by being able to eat more local meat, and animals keep our land open.
Maple is rooted in Vermont's history, while also blazing a trail to the future. This iconic industry is growing, with care and investment. The Governor's proposal ensures that sugar makers of all sizes, shapes, and practices would be able to invest in their operations, expanding their reach to bring this natural sweetener farther into the market. Vermont is the leading producer of maple in the United States. Let's stay on top by investing in our sugarhouse and sugarbushes.
Lastly, our working lands will retire unless we invest in their future. This is the 10th anniversary of the Working Lands Program. It has supported dozens of small businesses in the past decade, including entrepreneurs in Vermont's dairy industry. For example, the Working Lands Program has supported new creameries, new products, and new companies. The Governor's proposed budget invests $4 million dollars in Working Lands because active agriculture supports the food and forest economy, the benefits of which are turned back into our rural communities. Let's keep the momentum in our Working Lands moving forward before the Legislature adjourns for the year.
As the Legislature winds down, we encourage you to connect with your Representative or Senator about the importance of investing in Vermont's future by supporting programs that help our rural villages and towns grow. This includes direct investment in Agriculture, but also financing expansions in broadband, water, sewer, and transportation. All these areas are also critical to the future of our Agriculture and those who feed us.
Those who work the land contribute to so many businesses, from hospitality to people who rely on farmers to purchase supplies, feed and fertilizers. Now is the time to invest in rural Vermont and Agriculture. Our farmers and those who support them in the Green Mountains are worthy of support and celebration - today, tomorrow, and every day.
New USDA Local Meat
Capacity Grant Program
The USDA has a new meat and poultry slaughter/processing capacity support grant. It offers a simplified equipment only track and a larger track that includes capacity supports.
The grant can cover equipment, packaging, training, HACCP consultants, and more. Businesses must have or plan to obtain Federal, State, or CIS inspection.
VAAFM is partnering with a USDA Technical Assistance provider to host a webinar on May 8th to provide more info. The Agency can also help businesses apply for and manage the grant.
UVM Extension
Goat Dairy Tours
Are you interested in starting or transitioning to goat dairy production? Attend a Commercial Goat Dairy Farm Tour with UVM Extension.
You'll see and discuss parlor and barn design, herd health, goat dairy financials, grazing, considerations for value-added production, and more.
Choose among four Vermont dairy goat farms to visit in May. All events are free, but registration is requested.
These events are sponsored by Vermont Creamery and the Northeast Dairy Business Innovation Center.
Tours: May 10th, 23rd, 26th, and 31st
WLEI Grantee Highlight:
Farm Connex
"It's like a Tetris game with pallets and boxes" – Corey Hennessey, Farm Connex general manager.
In 2022, $12 million of Vermont-made food was moved from farm to shelf in Farm Connex's 1,000 square foot space in Hardwick.
Located within the The Center for an Agricultural Economy's (CAE) Food Hub, Farm Connex delivers goods for small and rural producers who are unable to use traditional distribution services. With a growing waitlist built on their reputation for scaling Vermont farm businesses to the next level, CAE received a nearly $250,000 grant in 2022 from the Working Lands Enterprise Initiative (WLEI) to scale their own business.
Read more on the WLEI Blog
The Henry P. Kendall Foundation provides support to organizations in New England pursuing greater production and consumption of sustainably grown and harvested food.
The 2023 New England food Vision Prize awards grants of $25,000-$200,000 to projects that build resiliency, relationships, and capacity within New England's educational institution supply chain.
Food producers, food hubs, processors, community-based organizations, municipal departments, schools and school districts, and more may apply.
Funding may be used for infrastructure, equipment, capacity and staffing, and more.
Letters of Interest due: June 16th
Copyright © 2023, All rights reserved.
Vermont Agency of Agriculture, Food & Markets