by Joan Goldstein, Commissioner, Department of Economic Development A historic level of investment in economic development, workforce, and housing was approved this legislative session to support communities to recover and grow, including those highlighted below:
The Community Recovery and Revitalization Grant Program will provide up to $1,000,000 or 20% of the total project cost for capital investment projects and municipalities will be able to apply.
The VEDA Short-Term Forgivable Loan Program will make up to $350,000 available to small businesses and non-profits continuing to face financial insecurity due to COVID-19.
The State Brownfields Revitalization Fund received an additional $6,000,000 to assist in the clean-up of Brownfields sites.
New Relocating Employee Incentives will help offset up to $7,500 per household for costs associated with moving to Vermont to work.
The Economic Empowerment Program will make business coaching and career support available to BIPOC business owners and workers operating in the private sector.
While these investments are specific to economic, community and workforce development at the Agency of Commerce and Community Development, they are among various other new initiatives that will impact workforce development and support programs, creative economy businesses and unemployment insurance.
Please stay tuned for additional updates and guidance as more information becomes available.
We look forward to serving you.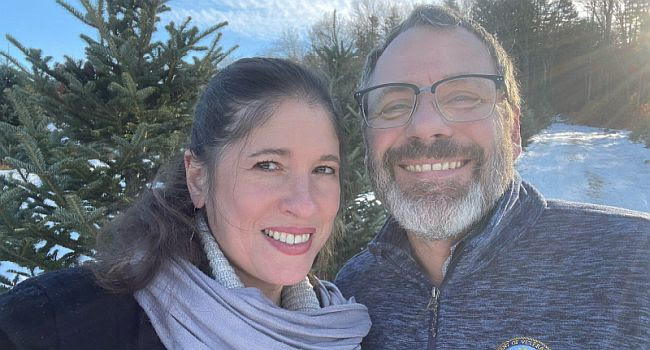 How are Relocated Workers Fairing in Vermont?
Commissioner Goldstein joined the VPR podcast Brave Little State for a conversation about what it is like moving to Vermont. The episode features individuals and families who relocated during the pandemic and share their initial experiences as new Vermonters. Listen to the full episode to hear their stories.
With the recent passage of funding for new Relocation Incentives, we checked in to learn how previous awardees are faring now that they are settled in. Read on to meet your neighbors.
Please note the application is now closed for both the New Relocating Worker Grant and the New Remote Worker Grant programs. Please stay tuned for updates about additional relocation incentives; we will announce new information here as it becomes available
Economic Recovery Bridge Program Set to Close June 15
The Economic Recovery Bridge Program, a pandemic relief grant that opened in 2021 for businesses that suffered a tax loss due to COVID-19, will sunset as of June 15th. At that time, the application portal will no longer be accessible to new or returning users. Those who wish to complete active applications currently in progress should plan to work closely with the grant team to ensure they do not miss the closing deadline as no extensions will be made beyond June 15th. For support completing open applications, please contact [email protected]. Additional relief programs will be announced here as they become available, so please continue to watch for updates.
Photo L to R: VT Chamber of Commerce Vice President Chris Carrigan, VT U.S. Export Assistance Center Director (U.S. Commercial Service) Susan Murray, Agency of Commerce and Community Development Deputy Secretary Tayt Brooks, Department of Economic Development Commissioner Joan Goldstein, Director of Business Recruitment and International Trade Tim Tierney, and CIDEP Trade Consultant Victor Percoco at the World Trade Center in Montreal where they met with the AeroMontréal aerospace industry group.
Renewed Cross-Border Collaboration Underway
Vermont economic and trade representatives (pictured above) visited Montreal this month to reconnect with Canadian counterparts and strengthen cross-border relationships. Agency of Commerce and Community Development Deputy Secretary Tayt Brooks signed a Memorandum of Understanding (MOU) with American Chamber of Commerce (AmCham) Québec President Michel Belval, setting an agreement for increased communication to encourage bilateral trade. As part of a larger effort to attract new foreign direct investment to the state, the group visited Vermont's Canadian office co-located with in-market representative CIDEP, where they met with aerospace and specialty food businesses seeking to open a facility or establish a subsidiary in Vermont.
As a continuation of this work, Commissioner Goldstein and CIDEP trade representatives will join a May 27th discussion with the Vermont Outdoor Business Alliance (VOBA) to highlight the support available to Vermont businesses to develop export markets in Québec and Canada at large and the relocation or expansion efforts by Canadian outdoor companies seeking a strategic location or collaboration in Vermont. Join the virtual event to hear the latest outdoor recreation economy trends in Canada, what they mean for Vermont's outdoor sector, and how the retail market is shaped. Plus learn about free consulting available to facilitate meetings, identify events like trade shows, or develop trade strategies to pursue cross-border opportunitie
Workforce Shortage? Hire Youth this Summer
Governor Phil Scott's Afterschool Task Force, which is working to create more afterschool and summer programing for Vermont kids, recently launched a new website and survey for Vermont employers offering seasonal or year-round employment opportunities for youth. If your business already offers, or is interested in offering, meaningful employment to youth please find more information and list your open jobs at the Vermont Afterschool Website.
Vermont Internship Grant Program Application is Open
The Vermont Department of Labor (DOL) has opened the Vermont Internship Program for applications. DOL will award grants of up to $50,000 to organizations who support or connect Vermont employers with student-interns from regional career technical education centers or postsecondary educational institutions. Funds may be used to build or administer new or existing internship programs or to provide interns with need-based stipends during their internships. Applications are due by 4pm on June 9th and an informational webinar about the program is scheduled for June 2nd. Please direct questions about this program to [email protected].
5.25.2022. Copyright © 2022 Vermont Department of Economic Development. https://accd.vermont.gov/economic-development