Vermont Agency of Agriculture, Food & Markets This fall, join the Vermont Agency of Agriculture, Food & Markets, in partnership with Vermont Department of Tourism and Marketing and organizations from all across the state, to help visitors and Vermonters alike discover new ways to enjoy Vermont's sweetest treat!
 
The Maple 100 is a month-long, annual promotion highlighting the hundreds of maple activities, adventures, and maple-inspired products available across Vermont.
 
Farms, food businesses, sugarmakers, restaurants, lodging establishments, producer associations, food system organizations, recreation businesses, tourism partners, and other businesses across the state are invited to participate in this special celebration of all things maple from September 15th - October 15th, 2022. Promote a special maple-inspired product, host an event, or serve a Maple 100 special at your restaurant. Each activity will be featured on VermontVacation.com.
 
Need inspiration? See some past highlights!
 
The application closes July 30th. Contact Kristen Wirkkala at kristen.wirkkala@vermont.gov with any questions!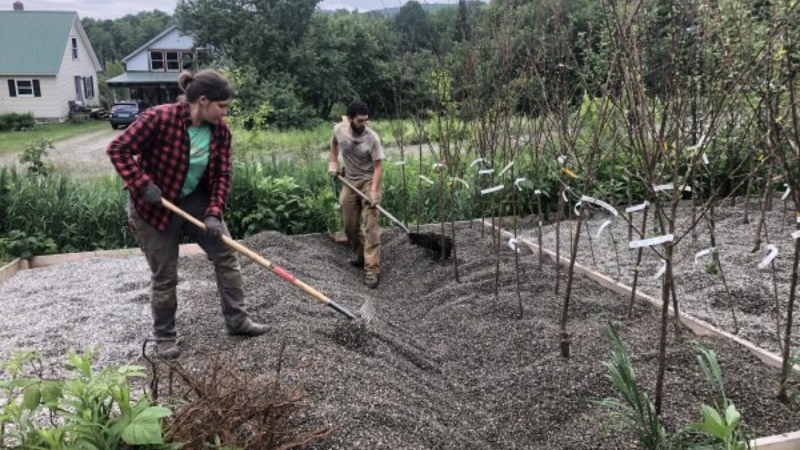 Join the Vermont Nursery and Landscaping Association on Thursday, June 23rd from 6-8 PM for a tour of Elmore Roots Fruit Tree & Berry Nursery. Participants will learn about research and outreach on an innovative gravel bed rooting system that can support Vermont specialty crop growers, nurseries, farms and landscapers to increase transplanting success and decrease costs.
This pilot demonstration project is funded by the Vermont Specialty Crop Block Grant Program. This event is free and light refreshments will be provided. RSVP by emailing kristina@vnlavt.org. 
Date: June 23rd from 6-8:00pm ET
Help the Vermont Community Garden Network (VGN) celebrate the roll out of their new mobile classroom! Join the celebration this Wednesday, June 22nd at Green Acres Apartments in Barre from 3-5pm. VCGN will be showcasing their new van with garden-related activities and demos. They will have mini-workshops addressing gardening, nutrition, and culinary programming. 
This event is hosted in partnership with Good Food Good Medicine and the Barre Housing Authority. Click the link for more information and to register for this free event. 
Date: June 22nd from 3-5:00pm ET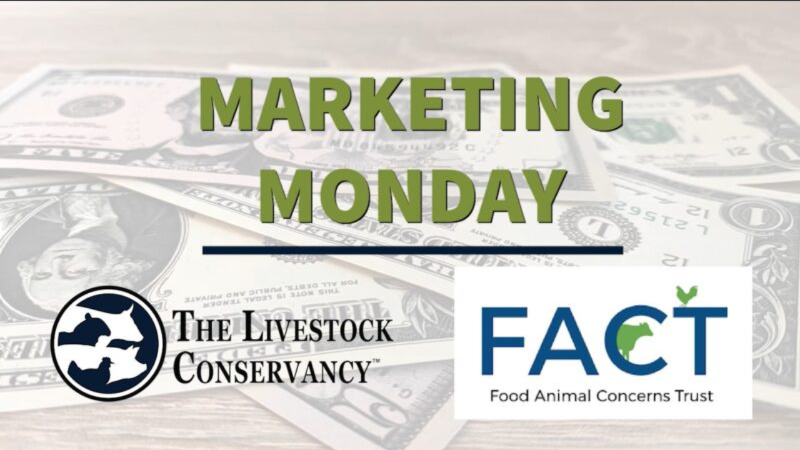 The Marketing Monday Facebook Live Series is hosted by The Livestock Conservancy in partnership with the Food Animal Concerns Trust. Next Monday, June 27th, join panelists including Sarah Blacklin and Lee Menius of NC Choices, a North Carolina based technical and educational meat and poultry initiative, to discover how knowing your audience will help you set better prices to make a profit on your farm. 
This free series is ongoing and runs through the end of 2022. Future events include talking to processors, finding niche markets, value-added products, and agritourism. The series is streamed live on The Livestock Conservancy's Facebook page and recorded for future viewing. 
Date: June 27th from 2-3:00pm ET
Join Vermont Tech for a training that covers the basics of whole-animal butchery with both instruction and hands-on demonstration. Participants will learn how to break down beef, pork, chicken, and lamb into primals, subprimals, and case-ready cuts. Value added processing, such as sausage, smoked hams, and bacon will also be covered, with an emphasis on food safety, sourcing, and maintaining high utilization of whole animals.
The training can be done as a four-day full series in September ($1,500), or individually by animal interest throughout the year ($500 each). Click here for the full schedule. 
Date: September 19-23rd from 8:30-5:00pm ET