Becoming Inspirational – an exclusive leadership training event to help Vermont leaders maximize results in their organizations.
Oct 30, 2019. 3:00 PM – 5:00 PM EDT
Location
Adam Hergenrother Companies
68 Randall Street
South Burlington, VT 05403
Becoming Inspirational – How Great Leaders Achieve Maximum Results
About this Event
Hosted by Adam of Adam Hergenrother Companies, a $1 billion organization and three-time winner of the Best Places to Work in Vermont award. You'll walk away with easy-to-implement strategies to start maximizing engagement, productivity and results in your organization immediately.
Location: Adam Hergenrother Companies Headquarters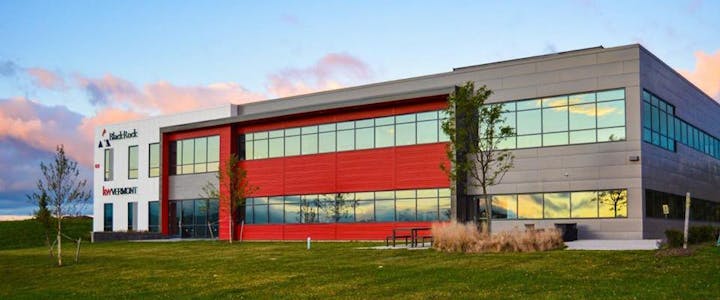 Did you know that while anyone can become an influential leader (inspiring leaders are created, not born), less than half of employees agree or strongly agree that their leaders are inspiring?
According to the Harvard Business Review, more than 50% of employees are not being motivated to fulfill their potential in the workforce. And as all leaders know, this has an enormous effect on an organization's bottom line.
It's easy to focus on improving your workplace culture, but here's the hardest and single-most important truth for any leader to hear:
Your team will only grow, when YOU grow.
Knowing this essential to your ability to positively influence others, shape your organization, and your legacy as a leader.
There is no Midas Touch when it comes to leadership. It's not a skill that you're either born with or not. It's cultivated and grown over time with purpose and commitment.
Once you make the commitment to become an inspirational leader for your organization, you will set the wheels in motion for your organization to generate unbelievable results.
Wondering how to get there?
Join Adam Hergenrother at this exclusive leadership training created for Vermont business owners and executives.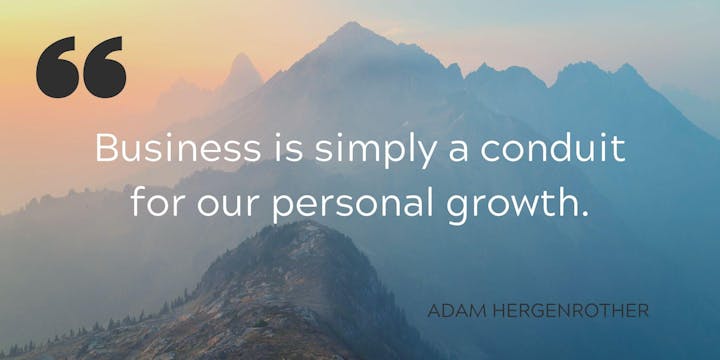 In this two-hour, hard-hitting event, Adam will share the exact strategies and techniques you can use to begin seeing results immediately, including:
The four key areas to focus on in order to grow your leadership abilities and team as quickly as possible
A practice you can start implementing with your team today to hold them more accountable and inspire them to greater engagement and productivity
A tool you can use in just five minutes a day to set the stage for massive improvements in any area of your business and personal life
How "ordinary" leaders become inspiring leaders for not only their employees and colleagues but also their family and communities
How to start building your leadership legacy to have the greatest, lasting impact
Adam has read hundreds of books on leadership, masterminded with some of the nation's top business leaders, and has created systems and practices that he has used to grow Adam Hergenrother Companies to a $1 billion organization in less than ten years.
He is sharing a sample of what he teaches in his year-long, full immersion leadership program, Project | U as well as case studies of how leaders have implemented these tactics successfully during this two-hour training.
Meet Adam Hergenrother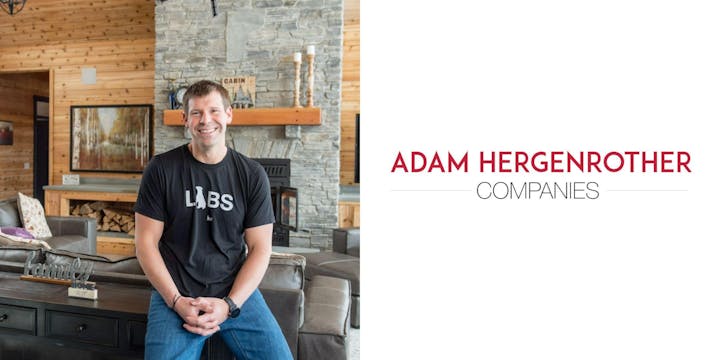 Adam is the founder and CEO of Adam Hergenrother Companies, which includes KW Vermont, Hergenrother Realty Group, BlackRock Construction, Adam Hergenrother Training, and Adam Hergenrother Foundation. Adam has grown these companies into a $1 billion organization by creating a culture where personal growth and work-life harmony come first.
Adam thrives on taking on physical challenges including Bikram yoga, hiking, Ironman races, white-water rafting, skiing, and more. He fuels his mind and spirit with 40 minutes a day of meditation, and spends as much time as possible outdoors with his family and friends.
All of this is simple, but not easy. Life is hard. Business building is hard. There are daily struggles to overcome. It's about finding the gift in all of life's experiences and understanding that you have the power to unleash joy!
Adam lives in South Burlington, Vermont, with his wife, Sarah, and three children, Sienna, Asher, and Madelyn.
Important Details
RSVP required by October 23rd, 2019 to reserve your seat.
Space is limited.
This event will sell out.
For additional questions, email amy@adamhergenrother.com.
Date:
Wednesday, October 30, 2019 - 3:00pm